Step by Step Guide to the Application Process for EB-5 Visa
When an immigrant investor wants to invest in the United States, they can do so via the EB-5 Visa program. This allows the investor and the immediate family to get Green Cards. It also fast tracks permanent residency in the U.S. However, there is a process for acquiring the EB-5 Visa and it has to be followed without fail.
1
Contact EB5Visa, LLC. for a Free Consultation with assigned
Attorney
Contact EB5VISA, LLC. for a free consultation would be your first, and foremost step towards obtaining your Green Card. EB5VISA, LLC. team will assign you an attorney to educate you about the entire process. The EB-5 (Immigration) attorney plays a crucial part in providing you with the basic and detailed information about the program.
Role of the immigration attorney:
Shepard the investor throughout the entire process. Providing guidance on the suitability of the different projects.
Assist in collecting and organizing the investor's personal and financial information for the I-526 petition.
Preparing the I-829 petition to remove conditions on permanent residence status. Answer any questions or requests that might arose by the
investor or UCSIS.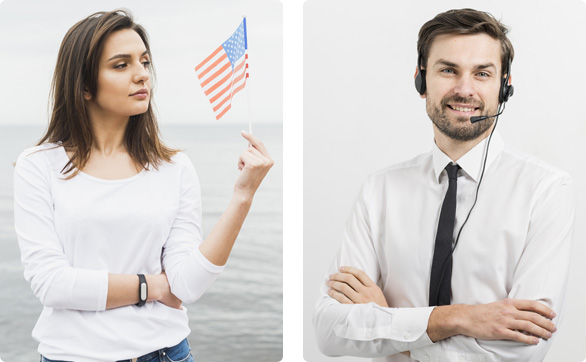 2
Register as an Investor and Complete Questionnaire to Qualify
Before you proceed, you will be required to fill out an investor eligibility questionnaire. The questionnaire includes 15 pages in which you will be asked to provide personal information about you and your immediate family members(your spouse and children under the age of 21). The questionnaire covers possible inadmissible issues pertaining to your medical records, criminal background and national security and public safety.
A non-disclosure agreement has to be signed by the investor and be presented with the investment offering documents. Make sure you review and understand these documents before signing them.
3
Review and Choose an EB-5 Project offered by EB5Visa, LLC.
After consulting with EB5Visa, LLC. and filling out the questionnaire it is time to choose your project. You can choose to invest directly or indirectly (though Regional Centers) in a project.
The main difference between direct and indirect investment models is that while regional centers are able to count indirect job creation toward the required number of "full-time" jobs created per investor, the direct investment has to result in direct jobs creation. Other than that, the two models are alike in many ways: they both require the same amount of invested capital, with both being able to take advantage of a lower amount in targeted employment areas, also investors in both models experience the same average wait times for adjudication of their I-526 petitions.
The direct investment method is often preferred by foreign investors seeking to open and operate their own commercial enterprise. These investors are seeking to have full control over their investment.
The indirect (Regional Center) investment is the most popular EB-5 investment method because it allows each investor to become part of a new commercial enterprise as a passive investor with minimal to no daily management responsibilities.
The investor must do a thorough research of the project and the company before investing in any project. Be meticulous about the rules and regulations and select a business that best suits your requirements.
Your immigration attorney is not your investment advisor. His only role as described above. Seeking professional advice from a Registered Investment Advisor who has had experience with EB-5 investments would be your best option.
4
Proof of Financial Capability – Proof of Source of Funds
The initial EB-5 petition, Form I-526, must be submitted with documentation about the new commercial enterprise as well as documentation about your (the investor) source of investment funds. The source of funds requirement is the same whether if you are a Direct or Indirect (regional center) investor.
The EB-5 regulations (8 CFR 204.6) require investors to prove that the capital invested was "obtained through lawful means". In other words, the investment funds must not have been obtained through any criminal activity.
USCIS will accept the following as sources of capital (listed on page 6 of the I-526 petition):
"Income," such as salaries and general wealth accumulation.
"Indebtedness," such as mortgages and other loans. USCIS will only accept
certain loans; see below for details.
"Gifts," including inheritance.
"Tangible Assets," such as equipment.
"Other," including the sale of securities like stocks or retirement funds.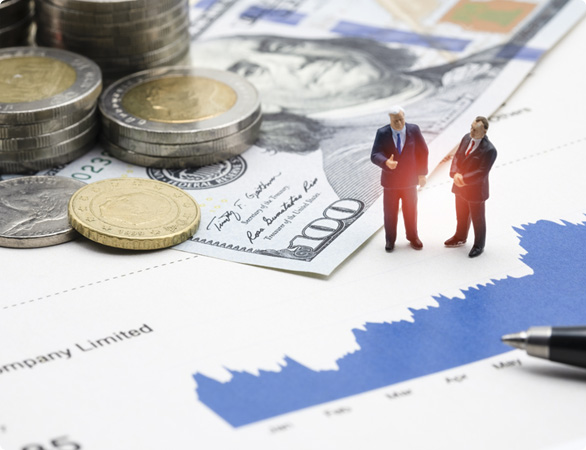 This expectation requires investors to trace their capital from its source to the EB-5 project, and in some cases, it may require them to demonstrate multiple layers of lawful source of funds. For example, if invested capital was obtained as a gift, USCIS requires documentation that proves the money given to the investor was obtained lawfully.
5
Transfer Investment Funds into an Escrow Account
Once the investor proves financial capability, fulfills the eligibility criteria and decides the project to invest in, the investor has to send $900,000 or $1.8 million plus the processing overhead cost, legal and filing fees to an escrow account from where it will be allocated to the project. Escrow is an independent third party who holds and disburses funds while keeping the investor informed about the different transactions. The Escrow provides an additional layer of security and protects the investor from fraud or chargebacks.
Many EB-5 investors would prefer that their capital remain in escrow until their respective individual I-526 petitions are approved. Given the long and unpredictable processing times for I-526 approvals from USCIS, however, most project developers utilize a hybrid escrow release structure.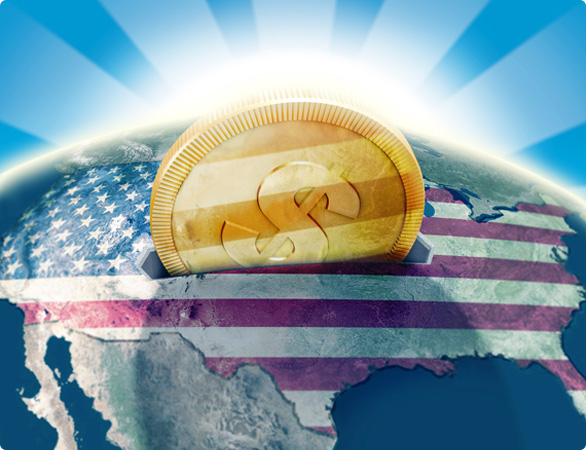 The most common hybrid structure is one in which a portion of the EB-5 investor's capital is released upon the investor's I-526 petition submission, and the remaining capital of each EB-5 investor is released from escrow when the respective investor's I-526 petition is approved.
6
Filing Form I-526: Immigrant Petition by Alien Entrepreneur
Once you have selected a project and made the necessary investment, you must complete Form I-526, Immigration Petition by Alien Entrepreneur, and submit it, along with all supporting documents, to U.S. Citizenship and Immigration Services (USCIS). USCIS will then evaluate Form I-526 and determine whether the applicant is eligible for an EB-5 visa.
Usually, your immigration attorney will compile and submit I-526 petitions for you. If any information is missing or inadequate, USCIS will send an RFE, which will delay the approval of the petition, therefore make sure you submit all the necessary documents with your petition. The average processing time for Form I-526 is around 18 months.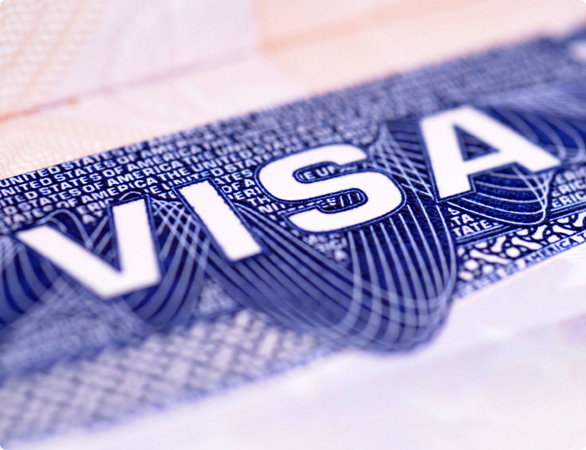 7
Filing Form I-485 (Application to Register Permanent Residence or Adjust Status),
form DS-260 (Alien Registration Application), Medical Examination and
Interview
Once your petition (Form I-526) is approved it allows you and your dependents to file form I-485 (application to adjust your status)to become conditional permanent residents in the United States. It typically requires a fee of $1,140 and a biometrics fee of $85.Biographical information must be recorded on Form I-485 so USCIS can determine the eligibility of the applicant.
The processing time for the I-485 application is usually 12 to 18 months. USCIS notifies applicants by email or physical mail when their applications have been processed.
EB-5 applicants can file Form I-765, Application for Employment, which allows them to work while their I-485 application is being processed. They can also travel during the processing time by submitting Form I-131, Application for Travel Document. EB-5 applicants are granted two-year conditional permanent residence upon approval of their I-485 application.
Assuming your current residence is outside of the United States, upon the approval of your I-526 petition, you and any eligible family members must file Form DS- 260. You can now file it online at https://ceac.state.gov/IV/Login.aspx; an interview is required.
As a part of this process you and your eligible family members will be require to establish that you are not inadmissible to the United States on public health grounds. You will need to schedule a medical examination with a physician authorized by USCIS (you can find a list of doctors here https://my.uscis.gov/findadoctor.
Every family member over the age of 2 will be required to get tested for tuberculosis (TB) and individuals over the age 15 will be tested for syphilis.
After all the test results are back you will receive a sign and sealed envelop from the doctor (DO NOT OPEN THE ENVELOP). To ensure your medical examination results are still valid when the USCIS adjudicate your associated benefit application, you should schedule the medical examination as close as possible to the time you file for adjustment of status (form i-485).
After the application is reviewed by the USCIS, the applicant will receive a letter with an interview date and location.
You should bring the following documents at the time of the interview:
Birth Certificate
Marriage Certificates
Divorce Papers
Criminal records/police records
Two recent identical color passport-style photos must be 2 by 2 inches Passport (valid until at least six months after the intended date of U.S.
entry)
Form I-94 Arrival-Departure Record (you can obtain it here https://i94.cbp.dhs.gov/I94/#/home)
Sealed Results of the Medical Examination
Copy of their Form DS-260 submission
Copies of all documents submitted to USCIS
8
Obtaining Conditional Permanent Resident Status
Once your petition is approved, you will receive a conditional permanent resident card (Temporary Green Card). The conditional permanent resident status is effective for two years, during which time the investor must physically reside in the United States. The investor may travel abroad without jeopardizing his or her status, but certain limitations apply. In order for the conditions to ultimately be removed at the end of the two-year conditional period, the investor must also be able to demonstrate that the project he or she invested in and the investment itself were maintained throughout this time.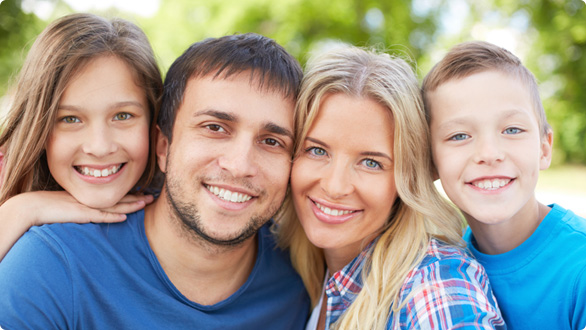 9
Filing an I-829 Petition and Removing Conditions from Resident
Status
Conditional permanent resident status expires after two years and cannot be renewed—in order to maintain permanent resident status, then you must file an I-829 petition. This petition must be filed within the 90-day period immediately preceding the second anniversary of obtaining conditional permanent resident status. You must also demonstrate that all of the EB-5 program requirements were fulfilled. Therefore, the petition and its accompanying documentation must clearly show that the required amount of capital was invested in a project and that it actually created or sustained the necessary number of jobs to meet the employment requirement.
Examples of the evidence you must submit when filling form I-829:
Evidence of Conditional Permanent Resident Status
Evidence Related to the Entrepreneur's Commercial Enterprise, Investments, and Job Creation

Evidence that the entrepreneur invested or was actively in the process of
investing the requisite amount of capital
Evidence that the entrepreneur sustained their investment in the NCE
throughout the period of conditional permanent residence
Evidence that the entrepreneur's investment created or can be
expected to create, within a reasonable time, 10 full-time jobs for qualifying
employees

Evidence for Petitioners Filing as a Former Spouse or as a Spouse or Child Whose Entrepreneur Spouse or Parent has Died
Evidence of Criminal History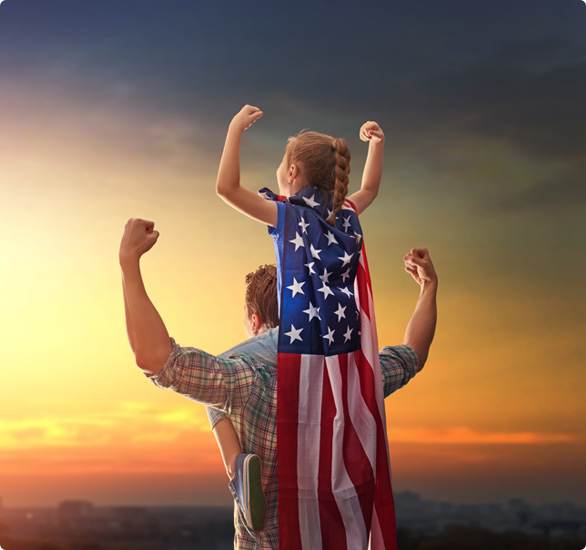 Once the conditions are removed (approval of your I-829 petition), your status will convert to lawful permanent resident status granting you indefinite permanent resident status and work permission in the United States.
10
Application for Naturalization – Becoming a U.S. Citizen
Five years after you received your initial conditional permanent resident status, you and your dependents will have the option to become U.S. citizens.
You then need to file Form N-400, Application for Naturalization, to become a naturalized U.S. citizen.
You may apply for naturalization when you meet all the requirements to become a U.S. citizen.
General eligibility requirements are the following:
You are at least 18 years of age at the time of filing (except active duty members of the U.S. Armed Forces);
You are a permanent resident of the United States for a required period of time;
You have lived within the state or USCIS district where you claim residence for at least 3 months prior to filing;
You have demonstrated physical presence within the United States for a required period of time;
You have demonstrated continuous residence for a required period of time;
You demonstrate good moral character;
You demonstrate an attachment to the principles and ideals of the U.S. Constitution;
You demonstrate a basic knowledge of U.S. history and government (also known as "civics") as well as an ability to read, write, speak and
understand basic English; and
You take an Oath of Allegiance to the United States. Some applicants may be eligible for a modified oath.
One of the requirements for naturalization is to take the naturalization test to demonstrate that you are able to read, write, and speak basic English and that you have a basic knowledge of U.S. history and government (civics).
A fee of $725 will need to be submitted with your application.
If USCIS approves your Form N-400, Application for Naturalization, they will schedule you to take the Oath of Allegiance at a naturalization ceremony. Taking the oath will complete the process of becoming a U.S. citizen.
Congratulations for making through the process. You have acquired some of the basic knowledge and regulations of the EB-5 program. If you have any questions or concerns please feel free to check our FAQ or Contact one of our team members.
Download Step-by-Step EB-5 Visa Guide