About Us
Company

Leadership Team

Past Projects

Clients

Awards

About EB5Visa, LLC.
EB5Visa, LLC. is a capital investment firm which is affiliated with Avista Hotels and Resorts. We help foreign investors to get permanent U.S. citizenship through EB-5 Visa investor program.

View Company Profile Brochure
The foundation of our organization lies in knowledge, experience and integrity. With same understanding, we counsel our patrons interested in immigration to U.S. via EB-5 route on various issues concerning direct investment and investment through USCIS-approved regional centers.
We help and assist our clients in the following areas:
Checking Investor's eligibility and evaluating source of Fund.
Selecting an EB-5 Project for investment
Documentation
Filing of application for conditional U.S. residency (Green Card)
Removal of clauses post fulfillment of terms as structured by USCIS
Applying for permanent U.S. citizenship through naturalization.
EB5Visa, LLC. has a strong commitment towards its clients and maintains stringent discipline in investment programs. We are here to help you grow and ripe the benefits of permanent citizenship in USA.
About Avista Hotels and Resorts
A dream to bring prudence to the hotel industry and provide better value for money to customers gave birth to Avista Hotels and Resorts in the year 1983. Based in Orlando, Florida, today Avista is a proud possessor of 65 hotels around Florida and seeks to expand further by identifying opportunities at every level. The hotel group enjoys an impeccable record in the hotel industry and was placed amongst top half of the "Top 100 Hotel Businesses" by a semi-monthly lodging industry newspaper - Hotel Business - published in New York.
Avista owns, manages and develops affordable and mid-priced hotel accommodation across Florida. All the hotels are with full-service. The hotels and resorts together have more than 2,800 suites and rooms. Most of the suites and hotels are located in close proximity to Orlando's major tourist and business locations, like Disney World, Universal Studios, Seaworld, the Orlando Orange County Convention Center, and the world famous Daytona Beach. The company plans to expand further through a mix of new construction and strategic acquisition and conversion.
The company believes that determination and confidence are the groundwork of any successful business. Hence, professionalism, integrity and dedication become the pillars of each endeavor it leaves its footprints upon. The same business values are carried on to EB5Visa, LLC., an undertaking, which believes in commitment to excellence in all spheres of investment.
Management
The core management at Avista comprises of a team of highly experienced executives, who work out of the organization's corporate head office located in Orlando, Florida. The team is made up of Regional Directors, who act in a supervisory role to oversee the team of general managers in their day-to-day operations.
The centralized management services of Avista Hotels and Resorts take care of various services such as business development, purchase, quality assurance, marketing, design and financial controls. This helps Avista in realizing tremendous cost savings.
Anil Valbh: Founder, Chairman and CEO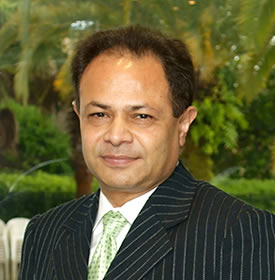 Anil Valbh is the Chairman, CEO and Founder of the Avista Group. He arrived in California in 1978 and soon began a venture in the hospitality business that was to eventually become one of the best known names in the industry. From a single 18-unit hotel to 65 hotels with a net value of over $100 Million, Avista has witnessed profound growth under the leadership of Anil.
With his remarkable skills as a hotelier and incontestable devotion towards growth, Anil has won a steadfast place for himself in the hotel industry. He is particularly recognized for his excellence as a franchise holder; Choice Hotels International have acknowledged Anil as one of their most successful and innovative franchisees.
An MBA from the Harvard School of Business, Anil is a seasoned entrepreneur and has made his way to numerous prestigious listings: in the first half of the "Top 100 Owners/Developers" by Hotel Business, a New York bi-monthly devoted to the hospitality industry, in the finalists' list of Ernest & Young Entrepreneur of the Year Award, and in the Top 25 Asian-American business people.
Besides work, this celebrated business personality also gives his family and community their due by sincerely devoting himself to all activities he undertakes. To strive for excellence in each role is Anil's mantra to being a successful citizen of society.
Ajit Nana: Senior Vice President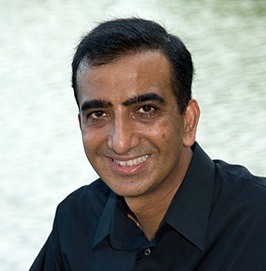 Ajit Nana holds the key responsibility of transforming visions into reality by managing projects from conception to completion. He oversees hotel and site acquisition and asset management for Avista.
His extensive experience of over 25 years in the hotel industry at various levels including operations, management, finance & accounting, development, human resources, risk management, revenue management and sales & marketing lend him an edge to ensuring excellence in every project the Group works on.
Besides his pivotal role at Avista, Ajit also holds the membership of the Franchise Advisory Committee for the Radisson Hotels for the Americas.
Gina LeMaster: Senior VP of Avista Retail Real Estate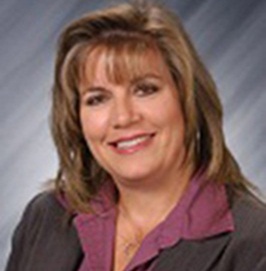 Gina is the head of day-to-day operations of Avista Retail & Development (LLC) and Avista Retail Management (LLC), a Division of Avista Holdings. She has 20 years of commercial real estate experience under her belt. She is also the exclusive broker for Advance Auto Parts for eight countries in Central Florida.
Gina has provided brokerage and/or development services to a significant number of prestigious companies such as Advance Auto Parts, 7-Eleven, Inc., LA Fitness, Publix Supermarket, CVS Pharmacy, Walgreens, Racetrac Petroleum, BP Products, McDonald's, Discount Tire Company, HighFive Frozen Yogurt, Donatos Pizza, Dunkin Donuts, YUM! Brands (KFC, Taco Bell, Pizza Hut, Long John Silvers, A & W Restaurants), Auto Zone, Wendy's Restaurant, Church's Chicken and numerous others.
Peggy Shih: Project Manager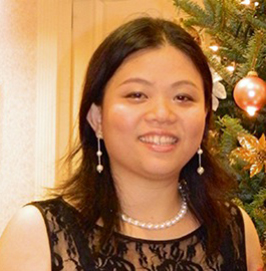 Meiling (Peggy) Shih has held the responsibilities of overseeing operations and purchasing at the corporate office of Avista Hotels & Resorts since 2004. She assists the President, Sr. Vice President and other top management teams with operations and construction-related projects including those of local and international purchasing and coordination. Peggy is a Bachelor's in Tourism and a Master's in Business Administration from the California State University, Stanislaus.
Ryan Irven, Cha: Regional Director of Operations and Openings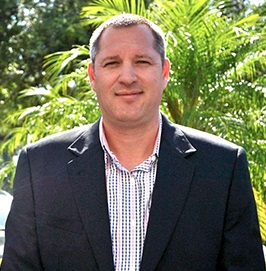 Ryan drives top-line revenues, optimizes expenses and works at maintaining a healthy service culture at the property level. Besides this, he also oversees hotel renovations and pre-openings. He's been working with Avista since 2008 when he joined as General Manager of the Holiday Inn Hotel and Suites in Orlando, Florida. His experience of 20 years lies across roles like revenue & yield management, food & beverage operations and sales & marketing.
Angela Santiago: Regional e-Commerce Revenue & Sales Manager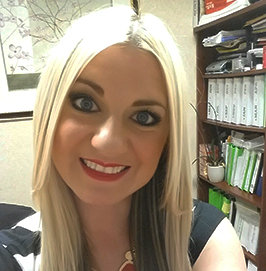 Angela Santiago is a fine example of professional excellence in the hospitality industry, born out of passion, perseverance and a quest for knowledge. She joined Avista Hotels & Resorts in 2011 with 10 rich years of experience. Her expertise spans over many areas relevant to the industry, including Customer Service & Operations, Accounting, Revenue Management and Sales & Marketing. At Avista, she manages brands, group acquisitions, e-Commerce, data analysis, revenue management, tourism, online travel agencies and corporate accounts.
Jenny Page: Global Director of Sales & Marketing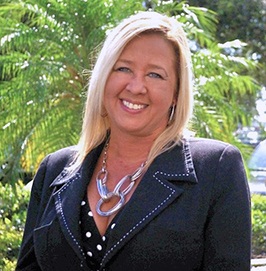 Jenny specializes in areas of operations, sales & marketing and customer service. She's been associated with Avista since 2013 and manages strategic sales (local, national and international), marketing avenues including multi-brand management, full-service banquet and revenue management. Jenny's popularity in the Florida hospitality industry and her 20 years of experience continue to help Avista achieve remarkable sales & marketing goals.
Dmitry Proiavko – IT and Graphic Designer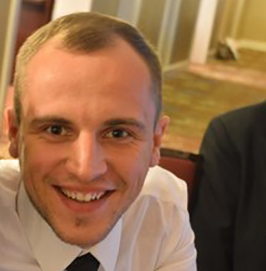 A marvel of a graphic designer, Dmitry's work first got noticed when he was working at one of Avista's hotels in Orlando. Since then there's been no stopping for him as he moves up the corporate ladder with his exceptional skills in IT and graphic designing. He builds technical support systems for the properties, wireless networks, graphics, and websites, and supports otherfunctions like research and documentation.
Education wise, Dmitry has a degree as an Engineer Technologist from the National University of Transportation in Kiev, Ukraine, and is currently studying to obtain a bachelor's degree at the University of Central Florida.
Past Projects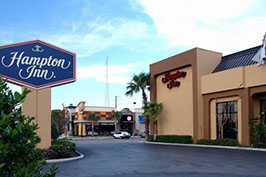 Hampton Inn Florida Mall - 2014
Orlando, FL
- 110 Rooms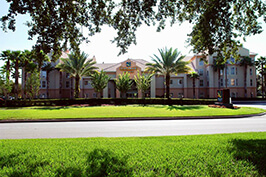 Quality Suites LBV - 2008
Lake Buena Vista, FL
- 123 Rooms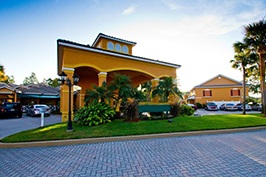 Super 8 Gainesville - 2002
Gainesville, FL
- 60 Rooms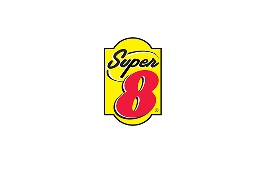 Super 8 Lake Wales - 1992
Lake Wales, FL
- 66 Rooms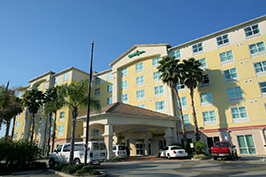 Holiday Inn & Suites Convention Center - 2001
Orlando, FL
- 150 Rooms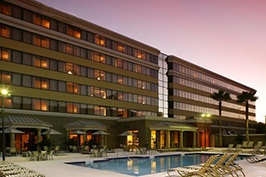 DoubleTree Club Hotel- 2000
Jacksonville, Florida
- 167 Rooms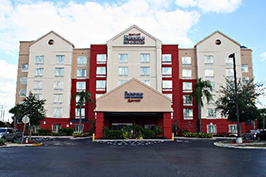 Fairfield Inn & Suites by Marriott - Universal Studios - 2000
Orlando, FL
- 116 Rooms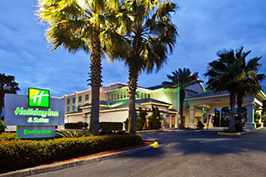 Holiday Inn Hotel & Suites - Historic District - 2000
St. Augustine, FL
- 119 Rooms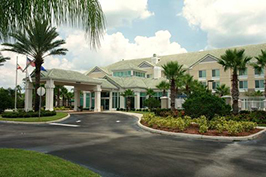 Hilton Garden Inn at UCF - 2000
Orlando, FL
- 123 Rooms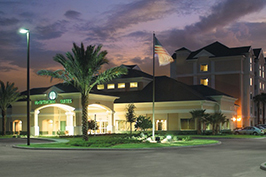 Hawthorn Suites Hotel - 2000
Lake Buena Vista, FL
- 120 Rooms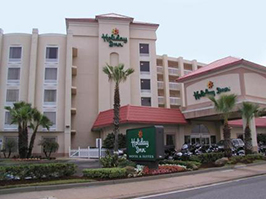 Holiday Inn Hotel & Suites - 2000
Daytona Beach Shores, FL
- 123 Rooms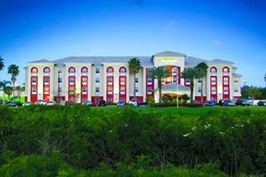 Comfort Suites Orlando International Airport - 1999
Orlando, FL
- 107 Rooms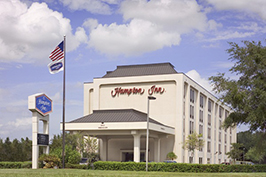 Hampton Inn Universal Studios - 1999
Orlando, FL
- 120 Rooms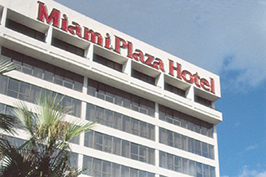 Miami Plaza Hotel & Conference Center - 1998
Miami, FL
- 264 Rooms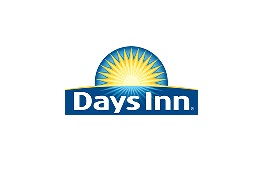 Days Inn West - 1984
Orlando, FL
- 80 Rooms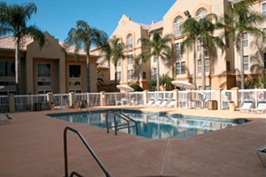 Homewood Suites by Hilton - LBV - 1998
Lake Buena Vista, FL
- 124 Rooms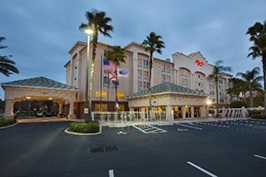 Hampton Inn - LBV - 1998
Lake Buena Vista, FL
- 150 Rooms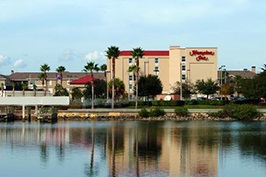 Hampton Inn Tampa - 1998
Rocky Point Island, FL
- 70 Rooms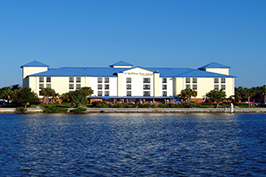 Holiday Inn Express - 1998
Rocky Point Island, FL
- 85 Rooms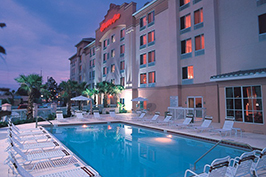 Hampton Inn Maingate West - 1998
Kissimmee, FL - 120 Rooms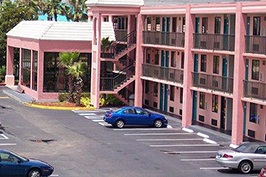 Quality Inn Maingate West - 1997
Kissimmee, FL
- 200 Rooms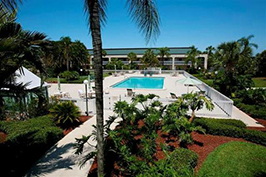 Quality Inn Maingate West - 1997
Kissimmee, FL - 200 Rooms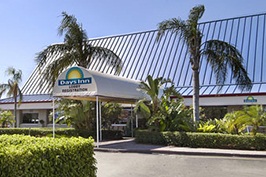 Days Inn Airport North - 1996
West Palm Beach, FL
- 240 Rooms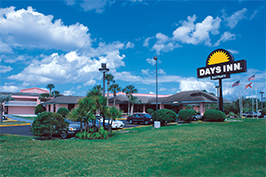 Days Inn Eastgate - 1996
Kissimmee, FL
- 200 Rooms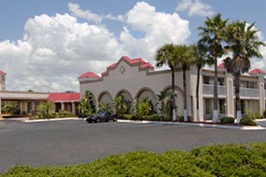 Holiday Inn Express East Hwy 192 - 1995
Kissimmee, FL
- 146 Rooms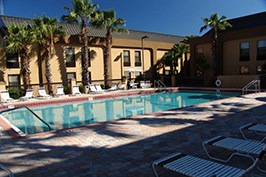 Days Inn Florida Mall - 1994
Orlando, FL
- 130 Rooms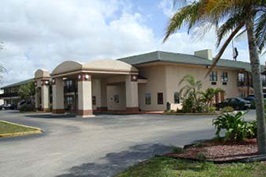 Days Inn Punta Gorda - 1993
Punta Gorda, FL
- 100 Rooms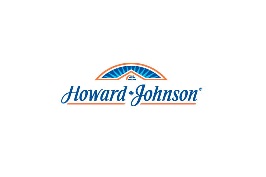 Howard Johnson Fowler - 1993
Tampa, FL
- 60 Rooms

Econo Lodge Gateway - 1991
Savannah, Georgia
- 105 Rooms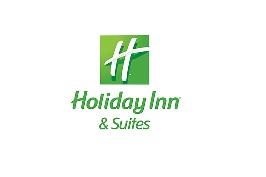 Holiday Inn Hotel & Suites Riverside - 1992
Punta Gorda, FL
- 100 Rooms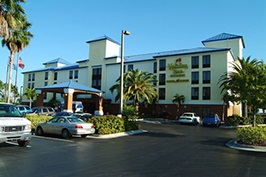 Days Inn Rocky Point Island - 1992
Tampa, FL
- 144 Rooms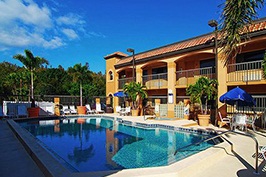 Comfort Inn Sun City - 1991
Sun City, FL
- 76 Rooms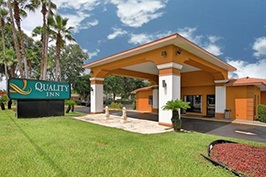 Comfort Inn Orange City - 1990
Orange City, FL
- 60 Rooms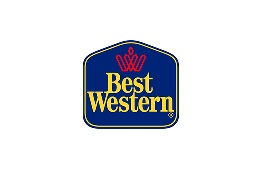 Best Western East - 1989
Orlando, FL
- 116 Rooms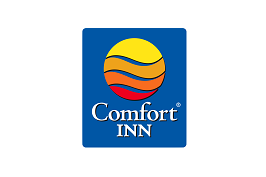 Comfort Inn - 1984
Orlando, FL
- 56 Rooms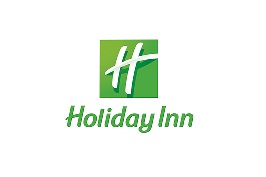 Holiday Inn Express Midtown - 1988
Orlando, FL
- 124 Rooms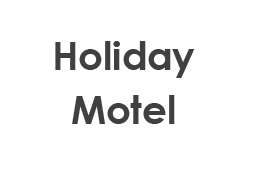 Holiday Motel - 1979
Sebring, FL
- 43 Rooms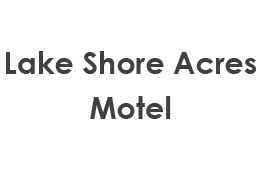 Lake Shore Acres Motel - 1979
Eustis, FL
- 24 Rooms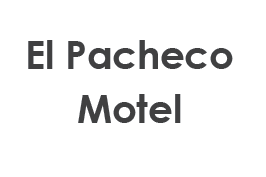 El Pacheco Motel - 1978
Los Banos, California
- 18 Rooms
Clients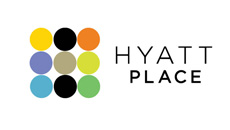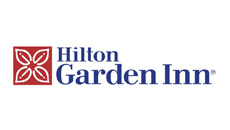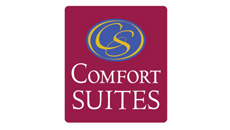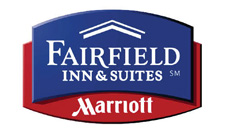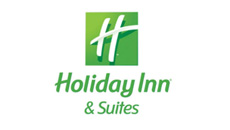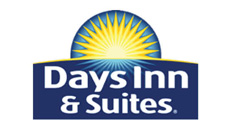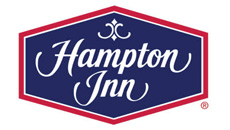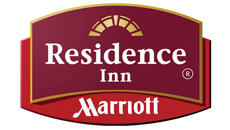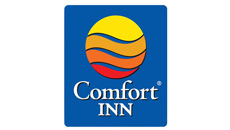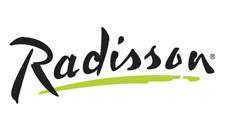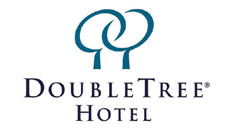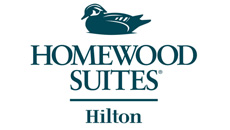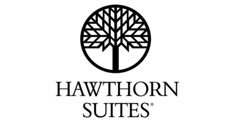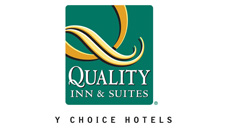 Awards